Liner Notes: Missouri Roots



Bonnie George Campbell

Glenn Thomas Butterhorn, guitar and

Lead vocals, Jason Ebinger on backup

Guitar, jim steiz on harmonica and on

Backing vocals

An old ballad from appalachia

Booth shot Lincoln

Jim steitz on claw hammer banjo

Glenn Thomas butter horn on fiddle

Jason ebinger flat pick guitar & rhythm

A very neat fiddle tune, starts on b part

Bowling green

Jim steitz on claw hammer banjo

Glenn Thomas butter horn on guitar

And lead vocals, jim on backup vocals

Upbeat bluegrass done old timey tune

Cabri waltz

Jim steitz on rhythmic banjo

Glenn Thomas butter horn on fiddle

Jason ebinger on guitar

Glenn showcased on fiddle

Campbells farewell to redgap

Jim steitz on claw hammer banjo

Glenn Thomas butter horn on fiddle

Jason ebinger flat pick guitar & rhythm

Ducks on the pond

Glenn Thomas butter horn on guitar

Jim steitz on claw hammer banjo

( Jim's showcase banjo tune )

Goodnight Irene

Glenn Thomas butter horn on guitar &

Lead vocals, jim steitz on rhythmic banjo

Jason ebinger on guitar

An american favorite & good sing along

Gum tree canoe

Glenn Thomas butterhorn on guitar and

Vocals, jim steitz on banjo and backup voc

A Very beautiful love ballad

And the name of one of glenn's favorite

Groups in Missouri lead by Geoffrey seitz

Violin maker and fiddler

June apple reel

Jason ebinger flat pick guitar

Jim steitz on claw hammer banjo

Glenn Thomas butter horn fiddle

A great old fiddle tune & one of the

First fiddle tunes I learned from

Jim renz winfield, ks flatpick honoree

Little betty brown

Jim steitz claw hammer banjo and bones

Glenn Thomas butter horn on fiddle

A Missouri favorite per vesta Johnson

Lost Indian aka ed halley

Jim steitz cuts loose on the banjo and

Does a lot of whooping vocally

Jason ebinger on guitar and whoops

Glenn Thomas butter horn on fiddle

And whoops

A very fun fiddle tune

Missouri mud

Glenn Thomas butter horn on fiddle

Jason ebinger on flat pick guitar

Tune learned from vesta Johnson

And an original Missouri tune

Something about being stuck in

The Missouri mud vesta says

Over the waterfall ( frank reed )

Glenn Thomas butter horn on fiddle

Jason ebinger flat pick guitar

Jim steitz claw hammer banjo

Very nice fiddle tune commonly

Played in Missouri at jam sessions

Peekaboo waltz

Glenn Thomas butter horn on fiddle

Jason ebinger on guitar

Jim steitz on banjo

Very nice waltz per vesta Johnson

And common waltz in Missouri

Shove the pigs foot in the fire

Jim steitz on claw hammer banjo

Jason ebinger on flat pick guitar

Glenn Thomas butter horn on fiddle

This tune is about a blacksmiths

Tool and a common dance tune in mo.

Spotted pony

Glenn Thomas butter horn on fiddle

Jason ebinger on guitar

Jim steitz on banjo

One of first tunes & childrens song

Vesta Johnson taught me as

A common Missouri fiddle tune

Step around johnny

Jim steitz on claw hammer banjo

Jason ebinger on flat pick guitar

Glenn Thomas butter horn on

Fiddle

This is a very quick version of the

Tune commonly played at Missouri

Jam sessions & local favorite

Sugar in the gourd

Glenn Thomas butter horn on fiddle

Jim steitz on claw hammer banjo

Jason ebinger on guitar

An old time american classic fiddle tune

Tombigbee waltz

Jim steitz on claw hammer banjo

Jason ebinger on guitar

Glenn Thomas butter horn on fiddle

A very nice waltz, Tombigbee is a river

In georgia & Jason is a georgia native

Weevily wheat

Jim steitz on the banjo extraordinaire

Glenn Thomas butter horn on mandolin

Jason ebinger on guitar

Banjo showcase tune in our trio

Wounded hoosier

Glenn Thomas butter horn on fiddle

Jason ebinger flat pick guitar

Jim steitz on claw hammer banjo

One of our favorite pieces a very

Melancholy and plaintive fiddle tune

Features glenn on fiddle and very

Nice backup work by jim and jason

My MISSOURI ROOTS

A tribute to Vesta Johnson

my mentor and long time

friend and fiddle instructor.

These recordings were done over a period of

Two plus years and featured Jim Steitz, claw

hammer banjo, rhythmic banjo, backing vocal

and harmonica. Jason Ebinger on flat pick

guitar and rhythm guitar. My sincere thanks

to both of them for taking the time to do these

recordings and being part of my old time trio.

These tunes are meant to provide listening

enjoyment and our represenative of our

sound together playing as a trio in the Saint

Charles County Missouri area.

Glenn lives in O'Fallon, Missouri in Saint

Charles County, Jim lives in Saint Peters in

Saint Charles County and Jason resides in

Saint Louis but is originally from Georgia.

Glenn Thomas Butterhorn on fiddle,

mandolin, flat pick guitar and rhythm

guitar and lead vocals with some

backing vocals on the tunes recorded.

All of these tunes are free to listen to

and to download and to share with

families and friends as our aim is

to further interest in old time music

and to leave some recordings behind

for our loved ones and family to

treasure. We all hope that you really

enjoy them. There are no original

tunes on these recordings, but the

rest of my website has oodles of them.

Hope you also enjoy the photograph

of Vesta with her plack 2015 from the

Nashville Musical Association for

Life time achievement. Vesta has also

been honored by the Govenor of the

State of Missouri for her gifts of music

and the preservation of Missouri fiddling.

Vesta continues to be an inspiration

and national treasure. I am proud

to be one of Vesta's kids. Vesta is

my mentor and good friend.

glenn



Liner Notes:

Here are this liner notes for the album:

Sugar in my Coffee Ooh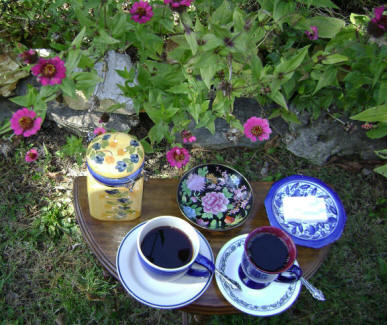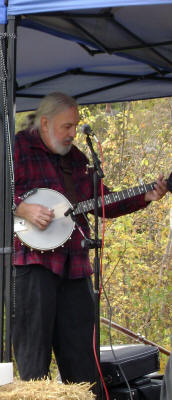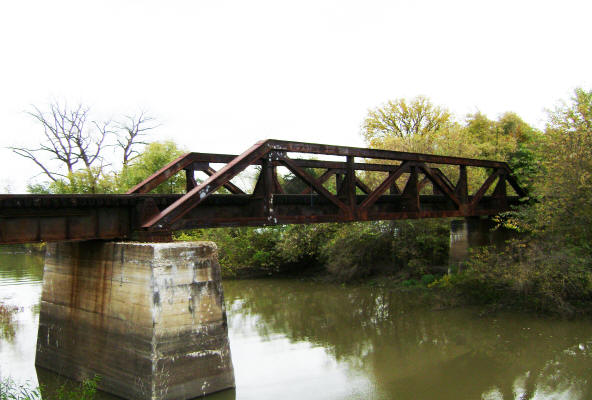 Sweetwater Girl
I love the old time English type ballads,
so this is a fable for all of you to consider
with a subtle message that describes
the most important aspects of life.
The Well Runs Dry
A song that describes our current situation
in this country and my frustration. My
fervent hope is that prosperity returns
very soon to all of us who struggle in life.
Jimmy Rodgers
A song dedicated to a folk hero of mine
from the last depression era. His music
is timeless and as true as it was back then…
Chancellorsville
As a civil war buff, I just wanted to write
a song that described this struggle
and be historically accurate. The south
had a great tradition of having very
capable leaders but of course the
victors are those best remembered.
The south early in the war did well and
that seems to be lost in our history.
If you ever go down south, you know that
they are still discussing what happened.
General Jackson was killed by his own
men in a case of friendly fire which was
a loss of one of General Robert E. Lee's
most capable officers and this is one
of the the civil wars greatest ironys.
Another Town
This tune is a folky tribute with a
driving style of rhythm guitar dedicated
to a lot of my friends who are single
and touring road musicians. It just
describes what could happen. A musician's
life is often bitter sweet.
Wayfaring Stranger
A instrumental rendition of a traditional
gospel tune that has one of the most
haunting melodies I have ever heard.
Lily Of The West
An English ballad that describes
what a jealous rage can do to a
relationship and it is supposedly is
a true story. It must be since it
rings with such anguish and sadness.
It is very much a love/murder ballad.
It Once Was My Home
A tale about a neighbor that lost his job
and took the buyout to retire, tried to
find love in China and lost a lot of
money, then moved back to California
out of desperation to regain back his
life. He is a product of our times.
Went Down To The Sally Gardens
Sally gardens have willow trees. The willow
is one of natures most beautiful creations and
this instrumental is just a reflection of being
in such a beautiful place and time.
The Cowboy Waltz
An excellent fiddle tune from the old west
around mid nineteenth century that was
often a favorite dance tune. It is a wonderful
Instrumental tune and I hope you find
someone to trip the light fantastic with to
this melody.
Kicks Just Like A Mule
Well this tune just sort of sums up my feelings
About the State of Missouri with a bit of humor.
Rosin the Bow
A traditional fiddle tune from
the revolutionary war time period
with a very lovely melody.
Keeping Faith
On each of my collections, I try
to include an inspirational
message that is insightful,
and most times faith that
gives meaning to our lives
is the most important thing.
My father always believed
that a person who believed
in nothing really had nothing.
Liner Notes:

Here are this liner notes for the album:

Scenic Limited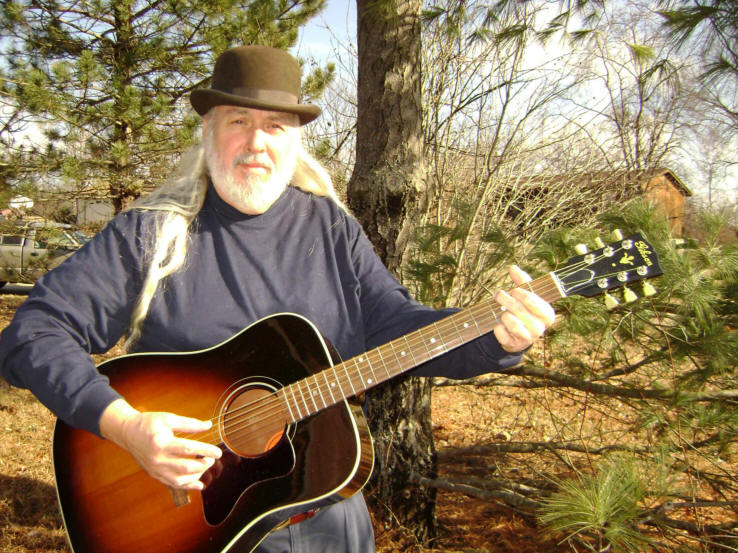 Bound for Ohio
This tune describes the plight of our country
during the past and it is a reflection of modern
times and the struggle of average folks and
this is dedicated to all the hard working men
and families.
Pass the time of day
A whimsical look at my childhood days
watching trains, enjoying life's simple
pleasures before things got to complex
and this goes back to a slower pace
where kids had to use their imagination
and loved just to be outdoors all day long.
Pat do this and pat do that
A real old traditional tune from the public
domain about imigrating to this country
and working on the railroad in a different
era where hard work was the norm and
life was a real challenge to survive. A
real nice Irish tune about the time of the
potatoe famine in Ireland.
Santa Train
A true story about the train that travels
thru Appalachia each Thanksgiving bringing
the poor children toys, candy and country
Xmas music to the poorest of the poor &
very famous country personalities have
made this journey over the last sixty odd
years bring Christmas cheer to the less
fortunate and throwing candy and toys
to the kids along the tracks. Thank you.
Got no time to turn around
I penned this tune after the spring flood
of 2008 when many Missouri towns
were wiped out by the flood waters.
It just seemed the right thing to do.
A lot of folks sacrificed to help but it
did little good when the walls collapsed.
Banks of the Ohio
This old traditional tune just seems
to fit in with the river towns and
the railroad days when the tressels
were built to cross the rivers, e.g.
the Eads Bridge in St. Louis, Missouri
that was built during the civil war days.
It is a love/murder ballad about love
gone wrong, anger and jealousy. It
just seemed to really fit in as the
next tune following "Got no time to
turn around."
The girl you favor
A story about paddleboats on the
river and a tragic loss of a young girls
life due to being in the wrong place
at the wrong time. I was traveling
over the Missouri river in St. Charles
down by the old railroad bridge and
saw one of the old time paddle wheelers
and this gave me the idea for the tune.
Down in the willow garden
A child ballad which also describes
love lost and what happens when
emotions get the best of you and
the tragic outcome. Also, this
tune is known as Sally Gardens
in England which is a term for
willow.
Pretty fair maid in the garden
A light hearted look at love that
was true, devotion and a happy
outcome. A maiden waits for
her beloved soldier and he returns
to marry her.
Harrison Brady
Supposedly this is a true story
about a wife that ran off with
A highwayman after being very
unhappy with her husband and
wanting adventure and a dashing
figure of a man despite the
consequences of her decision.
Similar in sound to Black Jack Davie.
High Germany
A soldier debarks for Germany
first by train then by ship to
fight for Napoleon and his beloved is
beside herself with grief for he never
returns. Normally sung by a female
vocalist, but it is such a great song
I hope that you forgive my adaptation.
It is very forlorn with a haunting melody.
A roving on a winter's nite
A song about faded love and a
man's desire to preserve lost
memories. Undying love for
a person that never married
the woman that they loved
so well and deeply. It is very
touching and melancholy.
Gospel train
A look at what happens when your
life ends but you are reaching for
help and god's everlasting salvation.
it describes a journey on a train
to be with god and reach that
heavenly place. A good ending for
someone that had a tough life.
Hard times come again no more
A Stephen Foster song that I
dedicate to all of those who are
struggling in our trying economic
times and hope for better. It is
also a wish that these times will
disappear from our lives and good
fortune and happiness will return to
our beloved country. Our suffering
is great but our faith is strong in a new
beginning.
I thank everyone who takes the
time to read these liner notes
about the tunes and I hope that
you enjoy them and they have
meaning for you. The "Scenic
Limited" cd is meant to illustrate
A snapshot of life here in America
both past and present. The saga
of true life, passion, life and death
are part of the framework of our
existence during the railroad days.
Please email me if you like the music
or have any positive comments and I
would appreciate hearing from you
very much.
All originals tunes written, recorded
and produced by Glenn Thomas Butterhorn
and all other tunes on this cd are traditional
tunes from the public domain. All music
is free to the listener and feel free to
download it and share it with your
families and friends. Any npr stations
that are interested can contact me and
I will get you my two cds and any release
that you may need for airplay.
All instrumentation performed by
Glenn utilizing guitar, mandolin, octave
mandolin, five string banjo and guitar.
all vocals done by Glenn using a ribbon
microphone in his home studio with
Protools. All arrangements done by
Glenn with all due respect to the writers.
MASTERING
JAMES BOWEN
SHELBURNE, VERMONT
Thanks to Jim for doing such an outstanding job.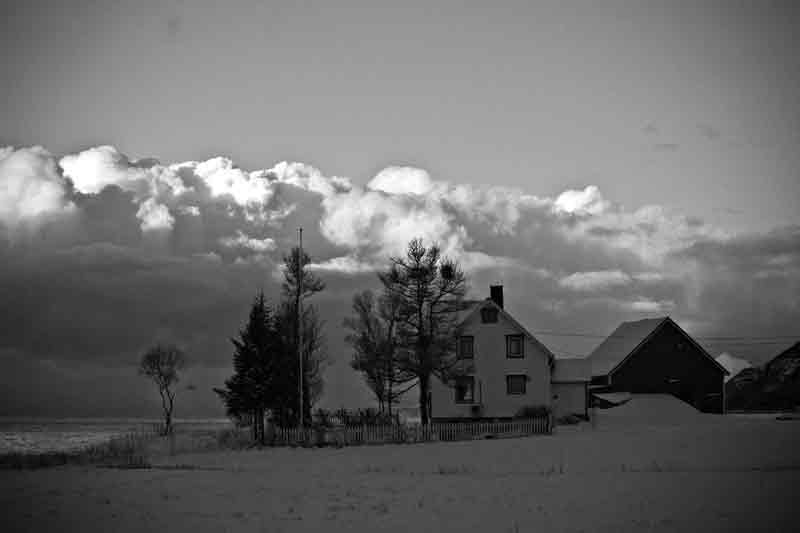 Liner Notes:

Here are this liner notes for the album:

Old Cases and Lost Melodies
~INSTRUMENTATION ON RECORDING
Various vintage acoustic instruments were played which included a 1953 0018 Martin guitar, a 1969 Gibson J45, a 1964 Gibson B25, and a 1964 Guild D50. Two mandolins used:1920 gibson white faced A3 & a 1923 A jr Gibson.Vintage german fiddles/Bausch bow were used and included a Hopf about 1860, an Old Bull ( Olle Bulle ) from the turn of the century, an irish gypsy violin from turn of century. A custom made open back banjo 5 string banjo was featured on some recordings along with Charlie's Hoener harmonica.
Thank you Charlie Lockhart for giving me your most prized possession,
All of the instrumentation and vocals were done by the composer.
~RECORDING/MIXING/EDITS
The recording was done in my home studio utilizing protools, rode microphones, an apex ribbon microphone, an oktava tube condenser microphone and tube preamplication. All instrumentation, all vocal tracks and overdubs were my sole creation.
The recordings are a one man production and performed & recorded in O'fallon, Missouri, 2007.
The recordings are copy right protected 2008. Glenn Thomas Butterhorn
retains all rights and privileges of this song collection. Please feel free to contact me if you wish to use or record my material by email.
MASTERING BY BOB BERZACK …….. ST. PAUL, MISSOURI
~HILSIDE MUSIC PRODUCTIONS
Dedication of recording
To my family first of all: Mary, Nathan, Matthew, Jacob and Jessica.
Special mention to Jim James Riordan and Gerry Riordan. I miss you.
To my close friends/ musical associates who lent support and their criticism. Doug Foehner, Tedd Kehr, Michael Eisenbeis, Rainier Osterloh,and Cousin Curtis Buckhannon. A special dedication to my fiddle teacher Vesta Johnson, long live traditional Missouri fiddling. Thanks Andy at Music Folk, Luke Warmwater, Mike Teppe, & Mark @ Killer Vintage.
For those that are gone: Bennie Smith, Tommy Bankhead, Charlie Jobe,
Charlie Lockhart, Johnnie Johnson, Tony T, and Mr. Bill Monroe.
Thank you all for sharing your god given talents with us.
~EPILOGUE
Thank you for taking the time to listen to my
music. It was a lot of hard work to get this cd
completed on a very tight dollar budget, but I
have no problem with sharing the music with
your friends and family. Some of these tunes
have a dark and mournful side, but this life is
a mixture of both good & bad times. The good
ones help us to persevere during hard times
and appreciate the best of life. These songs
reflect a lot of what has happened in my life &
come from my heart. Feedback is appreciated.
Hill Side Music Productions
CONTACT INFORMATION
GLENN THOMAS BUTTERHORN
I WILL ANSWER ALL EMAIL
BY THE AUGUST MOON
Written when I got the news that
the father of bluegrass music died
and this song is dedicated to all of
those great hillside musicians who
have passed on to everlasting glory.
SUGAR CREEK WALTZ
Imagine yourself in a southern setting
in the summer time at a contra dance
or cotillion with beautifully adorned
southern women in their finest dresses.
A daydream of days gone by and lost.
TRAIL THAT NEVER ENDS (JESSE JAMES)
A modest offering on the most famous
outlaw in Missouri history and just cause
I passed by his old home place and the
Meramec caverns and his wax museum
THE LOST CAN BE FOUND
A song about a teenage tragedy. A
mournful story about a run away
that never came back to her family.
This girl committed suicide due to
a love that went wrong and then she
was eventually found by a tree near
her home town.
JACOBS JIG
Dedicated to the most lively member
of my family who is my four year old
grandson. Jacob loves to sing & dance.
Grandpa loves Jacob always.
MINER'S LAMENT
Triggered by all the sad stories about
loss of life during mining accidents in the
Appalachians and a tribute to all those
hard working, god fearing souls that
mine the coal so that we can have power.
God bless you and keep you all safe from
harm and keep writing those great songs.
DOWNTOWN CAIRO BLUES
this is an account of my recollections
of trips to Cairo, Illinois to visit my
uncle's small truck farm and hanging
out and being a reckless teenage kid.
ST. LOUIS TOWN
The sad story about the passing of
blues music in the St. Louis area in
the Soulard market area in Missouri.
We miss all of those great musicians.
REDBIRD IN A TREE
As an early riser who enjoys the morning
time as one of the most peaceful parts of
the day, I frequently heard a beautiful
melody from a song bird in the trees by my
house in the beautiful state of Missouri.
The birds gave us the beautiful songs.
I hope that this tune gives someone else
pause to enjoy the simple things about us.
WASHED IT AWAY
This is political satire, or is it the
truth? You decide. All I know is
that I have a song about my struggle
in a rivertown in the state of Missouri.
OL HIGHWAY FORTY FOUR
A true story about my trips down the byway
to see my good friend Doug and my truck
breaking down in the midst of a torrential
rainstorm one day during the summer.
WALKING DOWN THE LANE
Dedicated to my brother-in-law
Gerry Riordan who was a wonderful
guy with a big heart, a great sense
of humor, a great dad, and a man
who loved family get togethers and
barbeque. We love you Gerry.
All photos, narrative, descriptions, album artwork
and assembly by Glenn Thomas Butterhorn.
Webmaster and technical
Administrator of web: Nathan Thomas Butterhorn
Thank you Nathan I love you very much.
Dad