A little bit about me. I was born here in
Missouri to parents that were both musicians.
My father was a drummer, lead vocalist, and
band leader until his death in 1993, and my
mother was a barrel house piano player who
loved ragtime, boogie woogie, pop standards,
and listening to the radio. If my mom could
hear it she could play it and had a very gifted
musical ear. She could do it all on the piano.
So, I started out listening to all of this right
away as a youngster, and I thought it was
normal to see musicians at all kinds of odd
hours playing in my home. I spent most of
my childhood at musical events as my father
took me along, but I eventually picked
up the guitar, then the mando, banjo & fiddle.
A local flat picker Jim Renz helped me and
encouraged me to try ol timey mandolin.
I have been devoted to playing mandolin for
the last thirty years. I grabbed a banjo about
six years ago and lately the fiddle has become
my all consuming passion. I had one for years
around the house and finally got with the best
Ol time lady fiddler in the state of Missouri
Ms. Vesta Johnson who is a young 86 years old
and plays the traditional mo. dance tunes.
Locally here in St. Louis I have played in lots
of bands over the years and in duos, trios and
solo performances, but my preference these
days is to do more quality than quantity and to
do showcases of good acoustic music. I practice
routinely with an acoustic group compromised
of five string banjo, guitar and bass. I fill in
the fiddle, the mando, guitar and vocals and
we have a lot of fun playing the old traditional
fiddle tunes. We do a variety of many of the
bluegrass, folk, and irish tunes in my happy
home here in St. Charles county near some old
indian burial grounds "so they say" & strawberry
fields that have yielded to housing development.
Lastly, home recording is one of the great joys
and source of endless frustration trying to get
it right. Solo recording is not for the faint of heart.
Cheers to all of you. Lets keep traditional music alive.
-Glenn T. Butterhorn
---------------------------------------------------------
songs from glenn's cd are now featured on:

www.mandozine.com
radio that features great mandolin music, highly recommended.

www.kccafe.net
radio that features local artists from missouri and kansas city area,
nice folks and a great source for upcoming artists
I would like to mention some friends and good
sources for acoustic music. Check out…..
Curtis and Dennis Buckhannon, who are
two really gifted musicians in the St. Louis
area and who are well known for doing
dance music and festivals.
Doug or Gale Foehner.
The Focal Point Performing Arts Center
in Maplewood, Missouri.
White Crow Music Conservatory in Saginaw, Michigan.
Don "Ziggie" Zietler owner and Siusan his
partner in Stonecross. There latest recording is Dark Irish.
The Meramec Jets at whatever festival they happen
to be at, they are a great bunch of guys.
The Gordons out of Illinois.
-------------------------------------------------------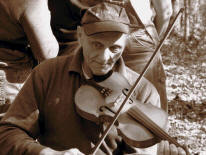 BANJO BILLY
www.banjobilly.net
contact person:
contact@banjobilly.net
a fine ol time fiddler and banjo player
lots of cds, t shirts and cool stuff
provides excellent fiddling workshops
and does a great job with Collin Blair.
--------------------------------------------------------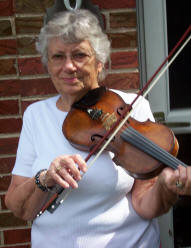 VESTA JOHNSON
Vesta Johnson, Ol Time Missouri Fiddler
Kirkwood, Missouri
--------------------------------------------------------
Switchback - an American music duo with several full-length recordings released,
the earliest of which dates back to 1994. The music of the band falls into the Americana and traditional
Celtic genres..http://www.waygoodmusic.com/switchback_new/content.php
MUSIC STORES I RECOMMEND:
Music Folk in Webster Groves, Mo., Andy Ploof. www.musicfolk.com
Killer Vintage in St. Louis, Mo. Mark www.killer-vintage.com
Acme guitars in "dog town" St. Louis, Mo. Mike Teppe www.acmeguitars.com
Gravity Music in St. Louis, Mo. Jimmy Gravity. http://www.gravitystrings.com/
Euclid Records in Webster Groves, Missouri. http://www.euclidrecords.com/
www.faziosmusic.com
Fazio's Frets and Friends Mike Fazio
REPAIR PERSONS:
Joe Mendel - Mendel's Fretted Instrument Repair
Joe Mendel is not only an expert repair person, but
the luthier that built Joe Carr an excellent
octave mandolin. Please check out his website.
www.jmendelfrets.com
www.mandolinsessions.com
Chris Villani - Acme Guitars
Jimmy Gravity - Gravity Guitars, St. Louis, Mo.
Colin Blair - fiddle and banjo, fiddle and banjo
repair, workshops....www.colinblairmusic.com
Billy Lee
Fiddler and Luthier
Wright City, Missouri
String Instruments repaired and custom
made, mandolins, violins, guitars, and
Custom cases for your instrument made.
Phone: 636-745-2584
Doug Foehner Furniture
Refinishing
314-577-1934
Fine craftsmanship, attention to detail, delivery
available specializes in antiques and restorations.
Breezy Ridge Instruments,
Ltd.
Contact: Todd
Fine picks, ol reliable capos,
strings and accessories.
HIGHLY RECOMMENDED
CONCERT VENUE
WILDWOOD SPRINGS LODGE
www. wildwood springs lodge.com
Contact: Bob owner of lodge or
Chuck for upcoming concert
information and Wildwood
Springs is an excellent venue
for concerts, bed and breakfast
and a great supper with concert.
Curtis and Loretta are excellent
Acoustic folk musicians and please
Do yourself a big favor by checking
out their website, show, or myspace.
Dan Harris: on the net SoupyGato
Internet Radio Show
MARTY STUART & THE SUPERLATIVES
on RFD cable or dish television.
Great ol time country tv show
for a half hour weekly on RFD.
Great ol time country and gospel.
BRYAN DIETZ @
BLUEGRASS MIDAMERICA
on the net right here in Missouri.
PUBLICATIONS:
OLD- TIME HERALD
MANDOLIN MAGAZINE
FOLK FIRE
--------------------------------------------------------------------------------------------------------------